Dawn Patrol is a new, local hash house on State Street in Santa Barbara. We feature house-made breads, coffee cake and muffins, an organic juice bar and killer vibes.
We work with local farms and purveyors to feature the best possible local ingredients, including free-range eggs and organic coffee.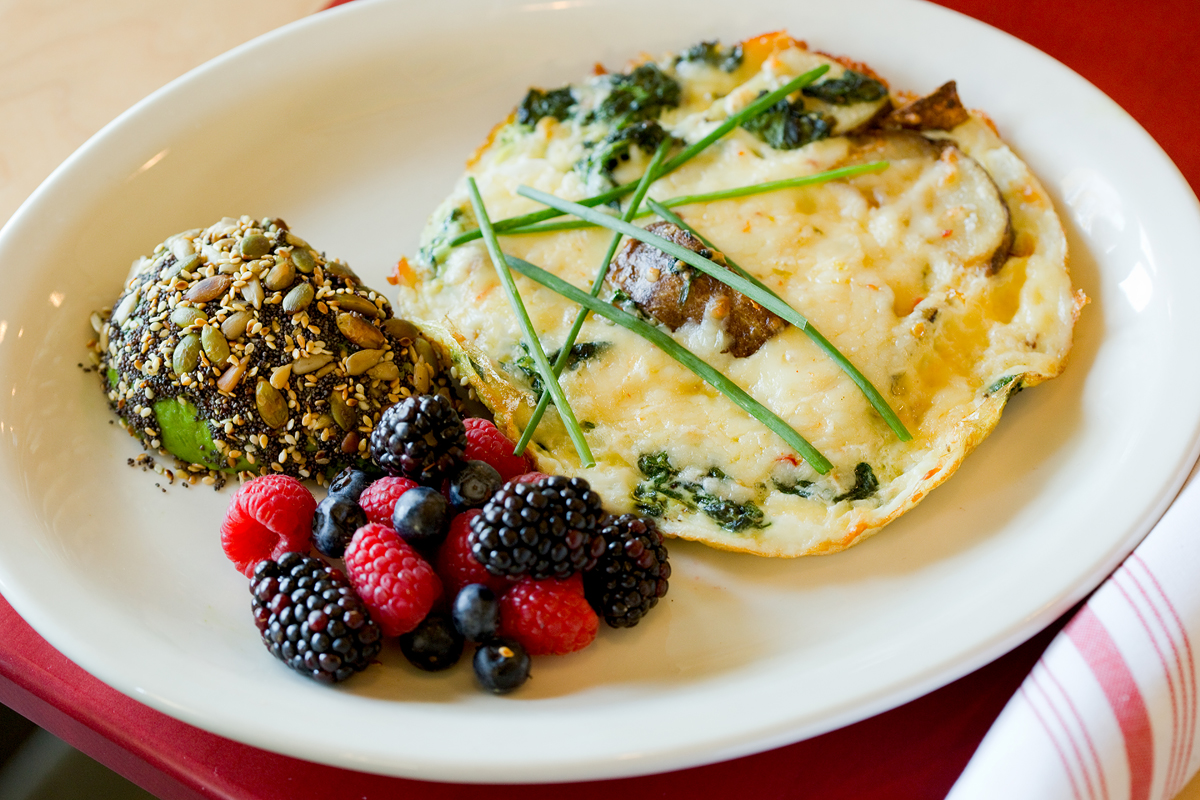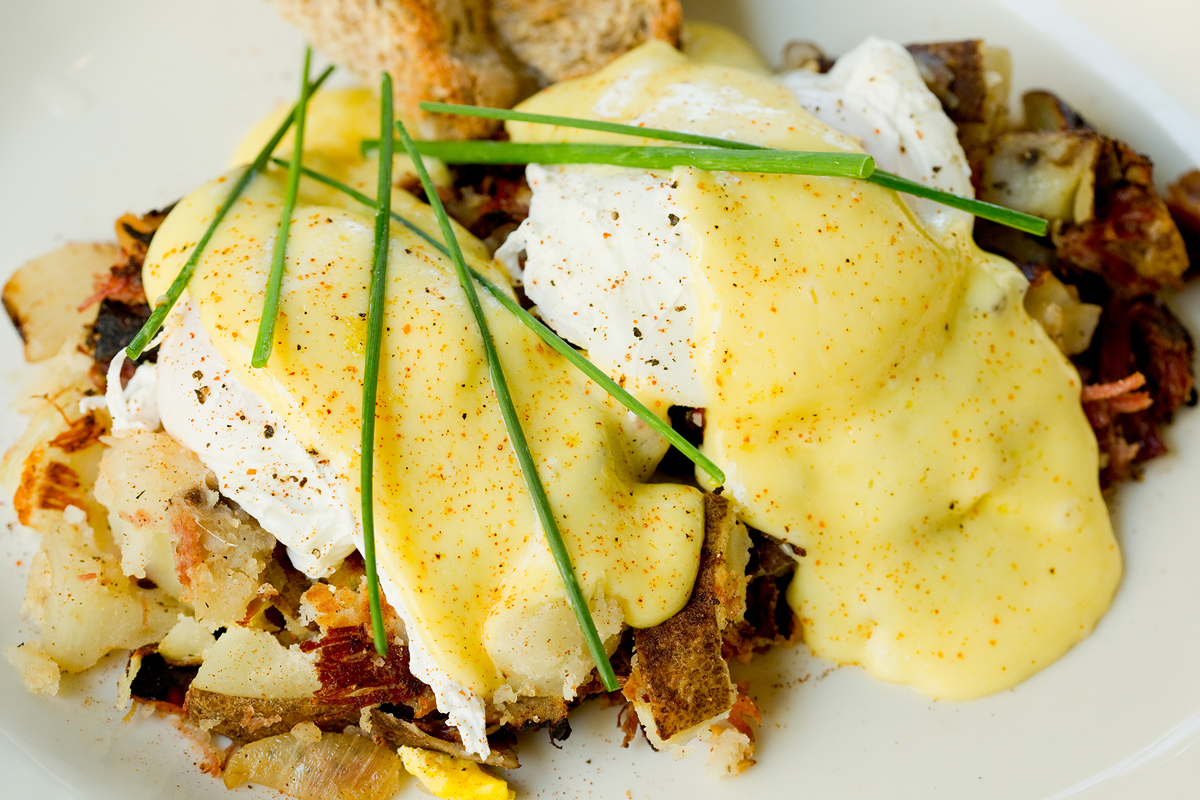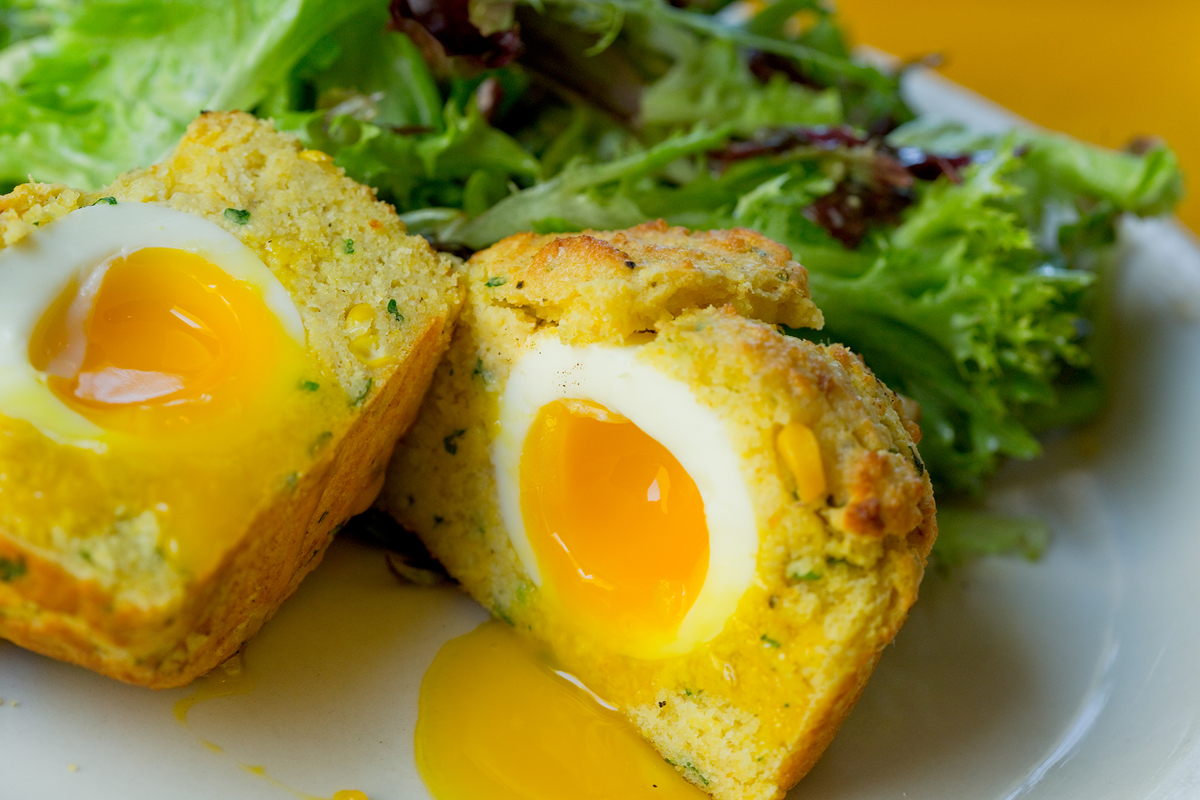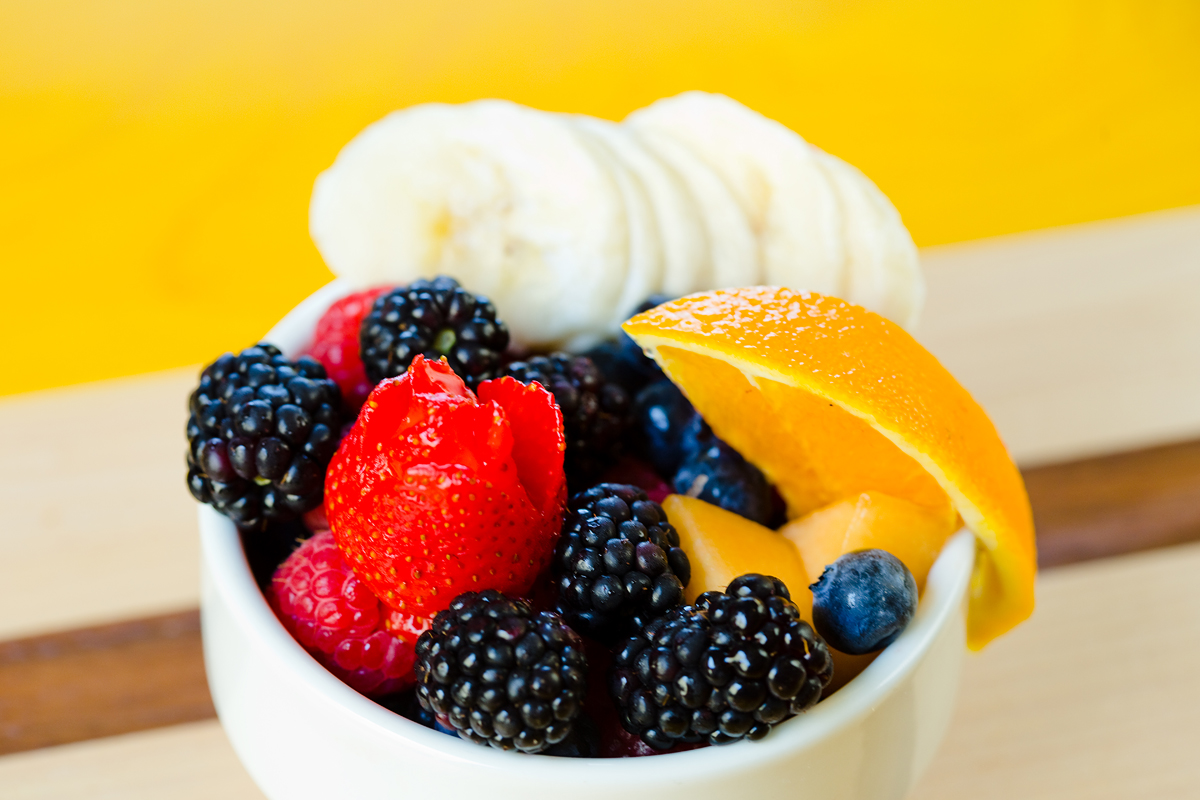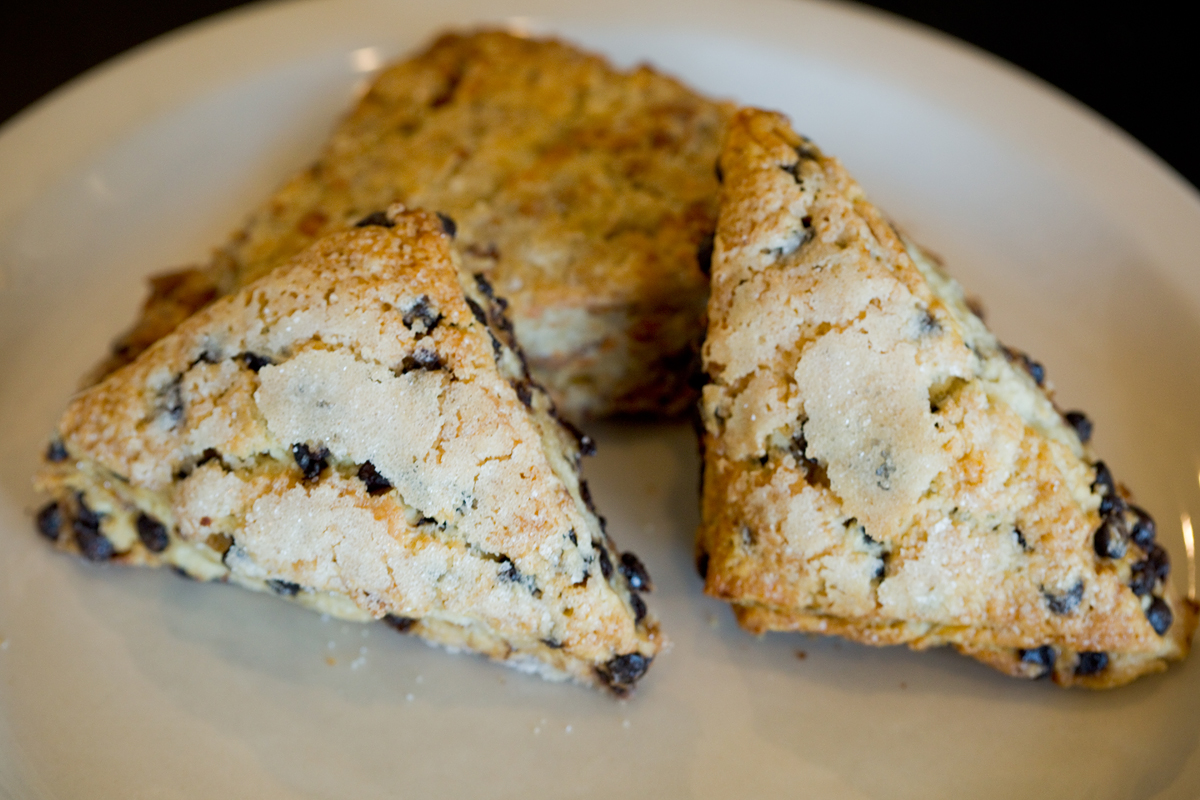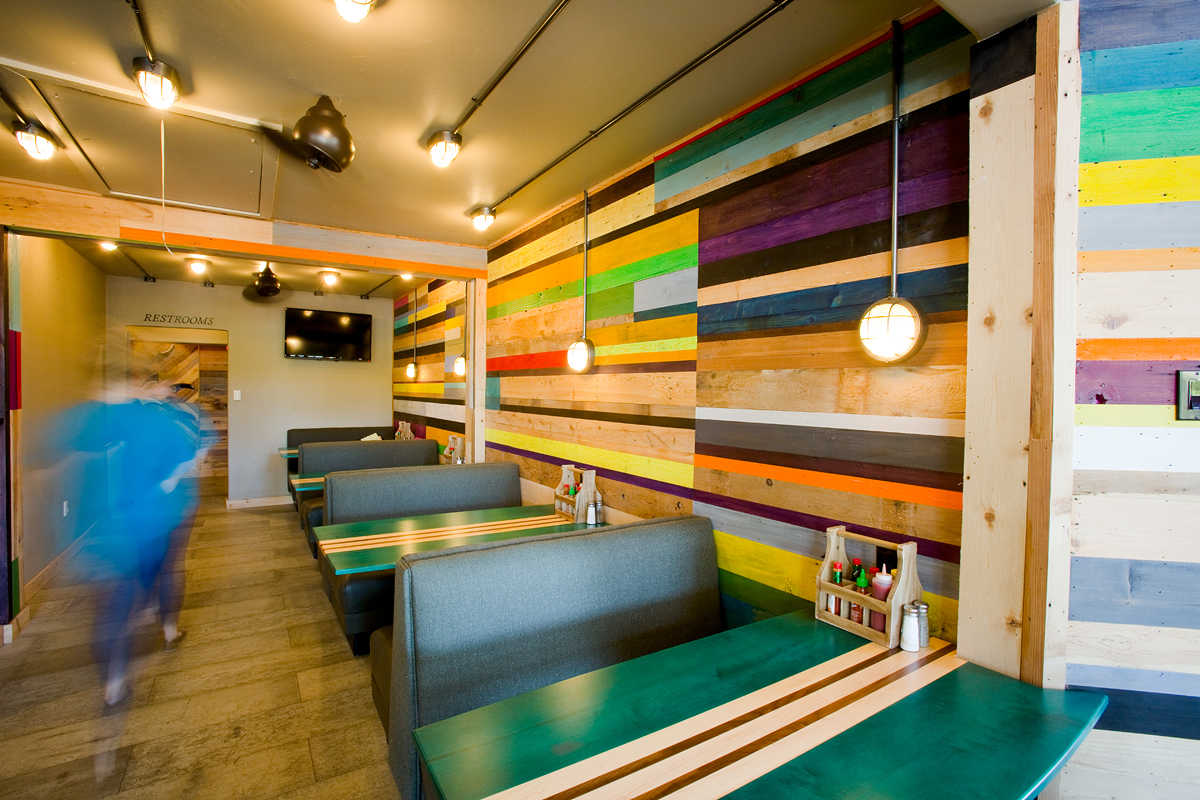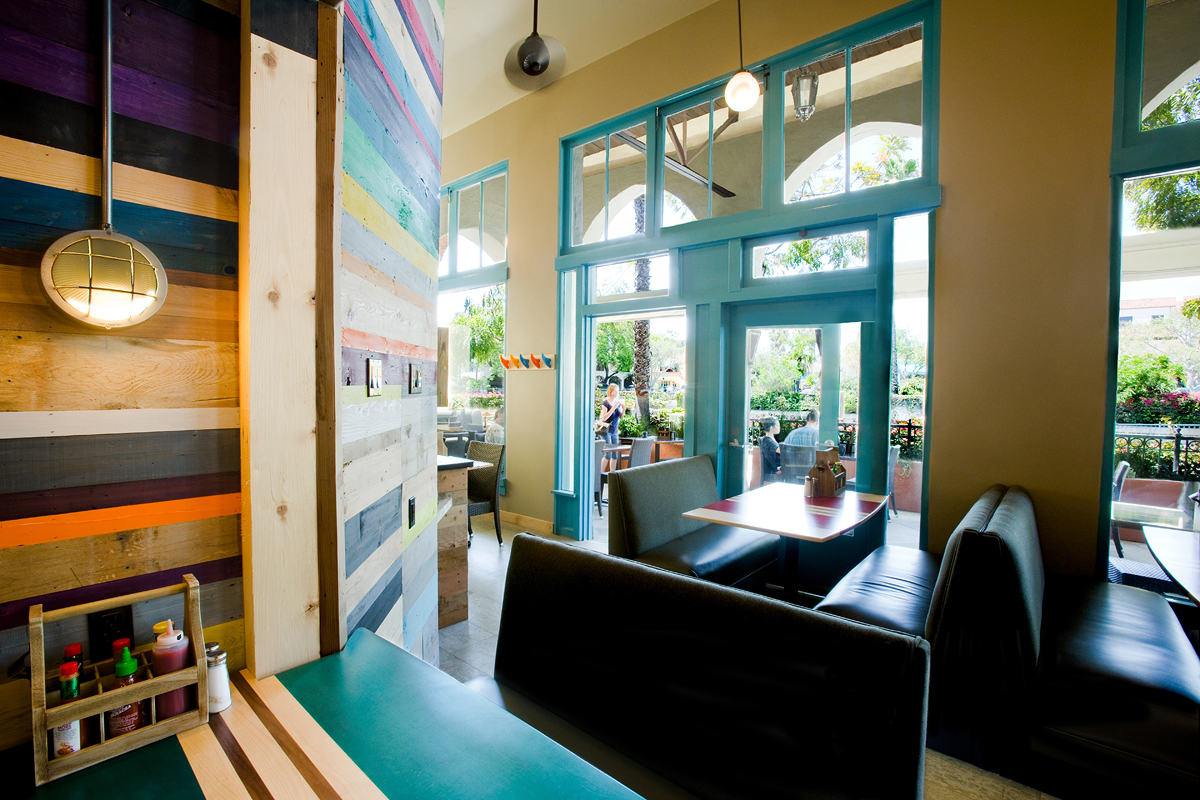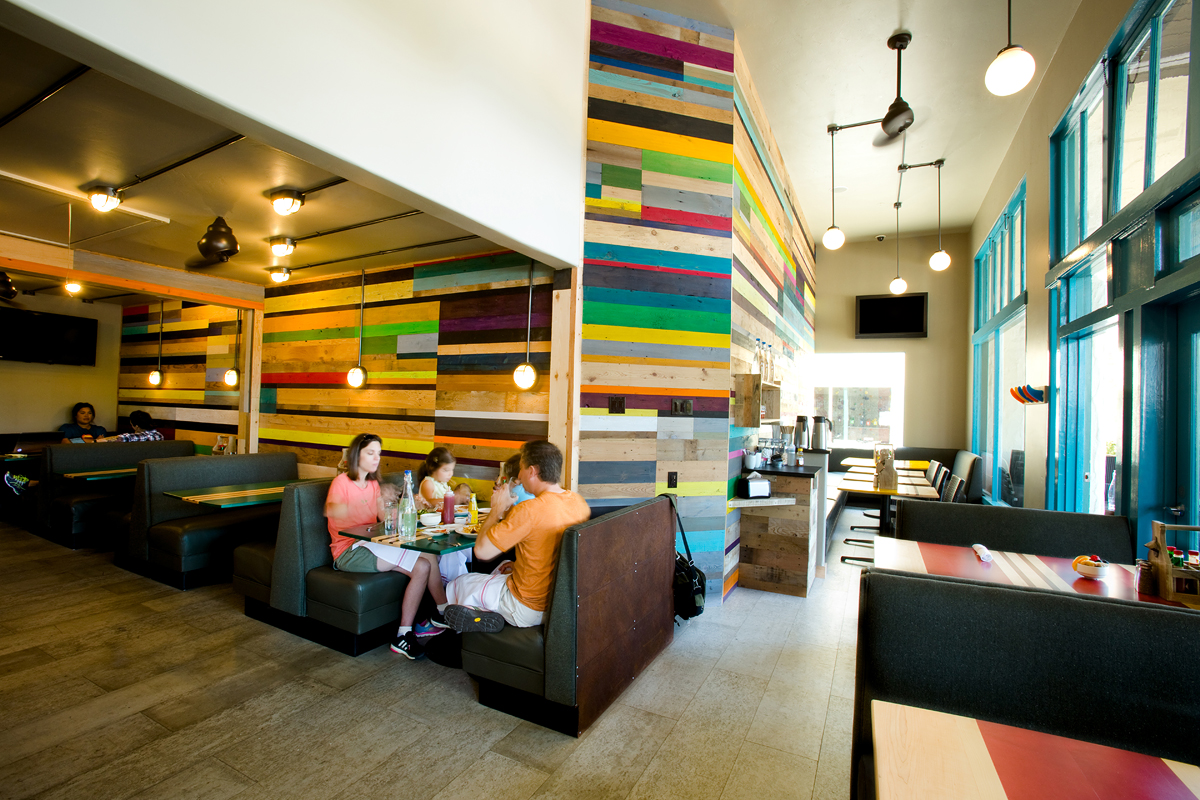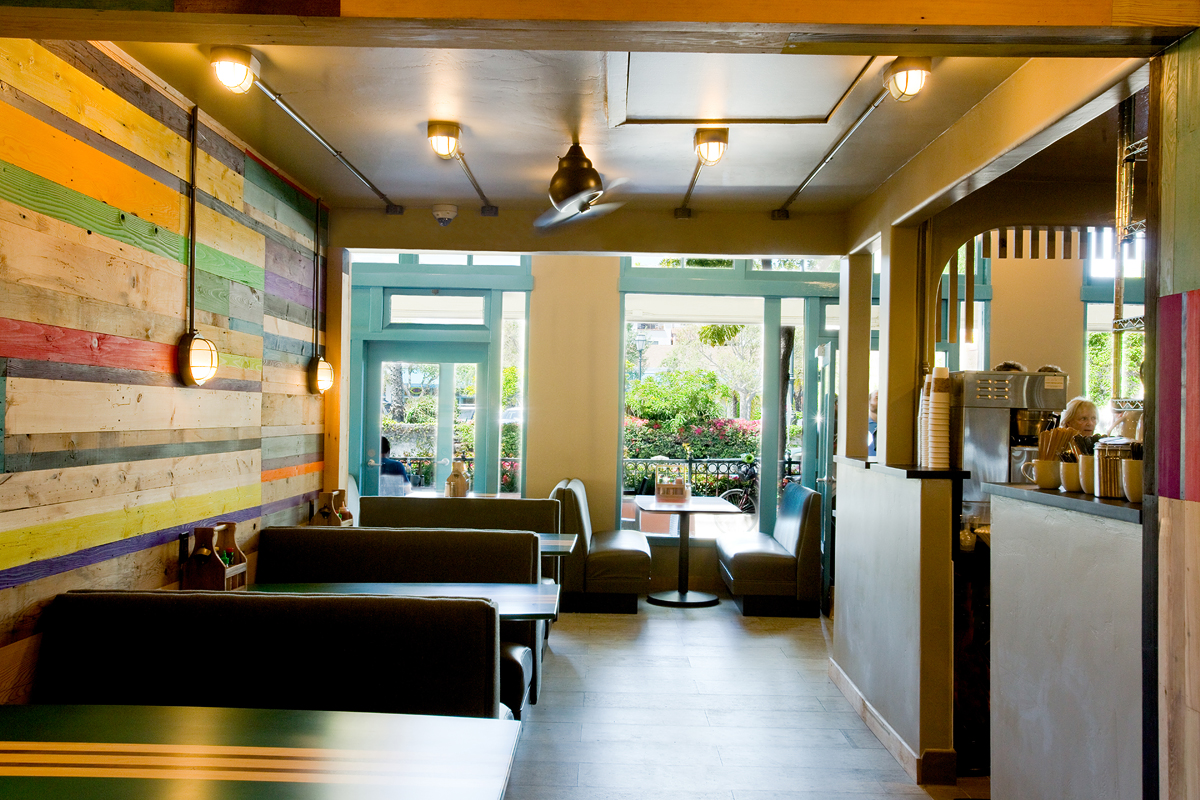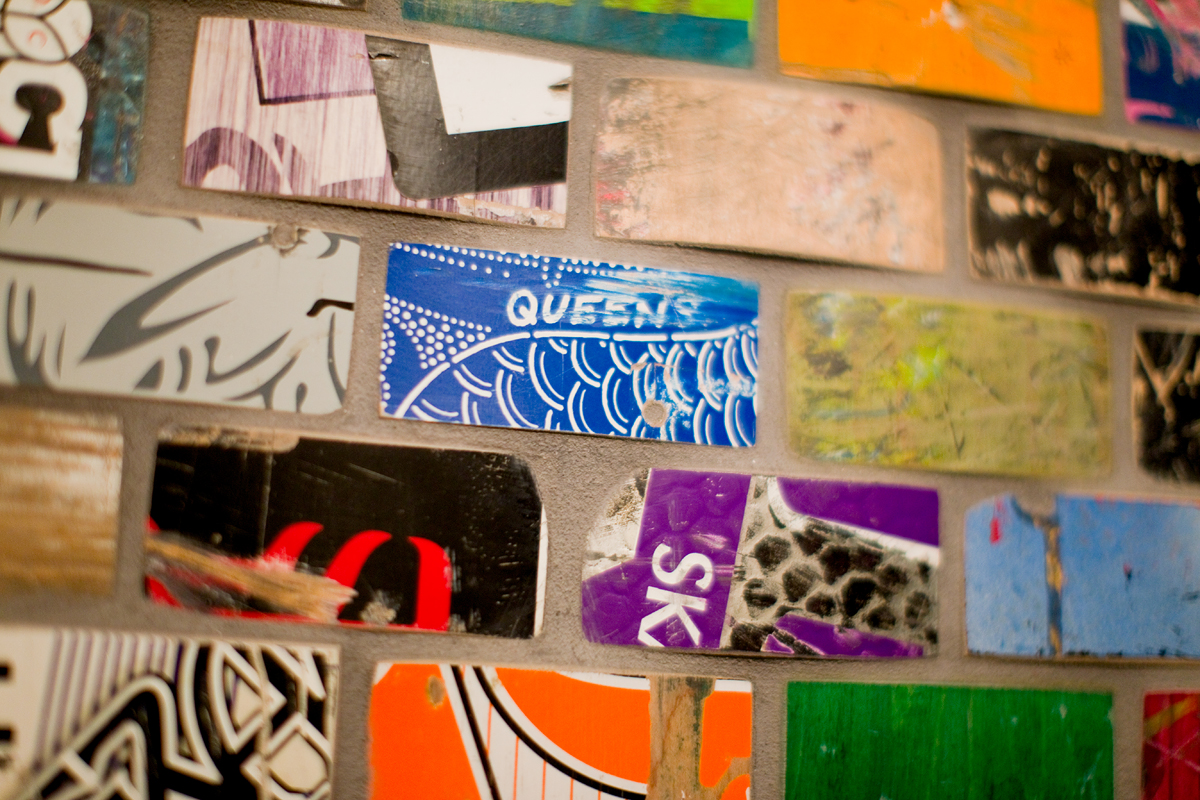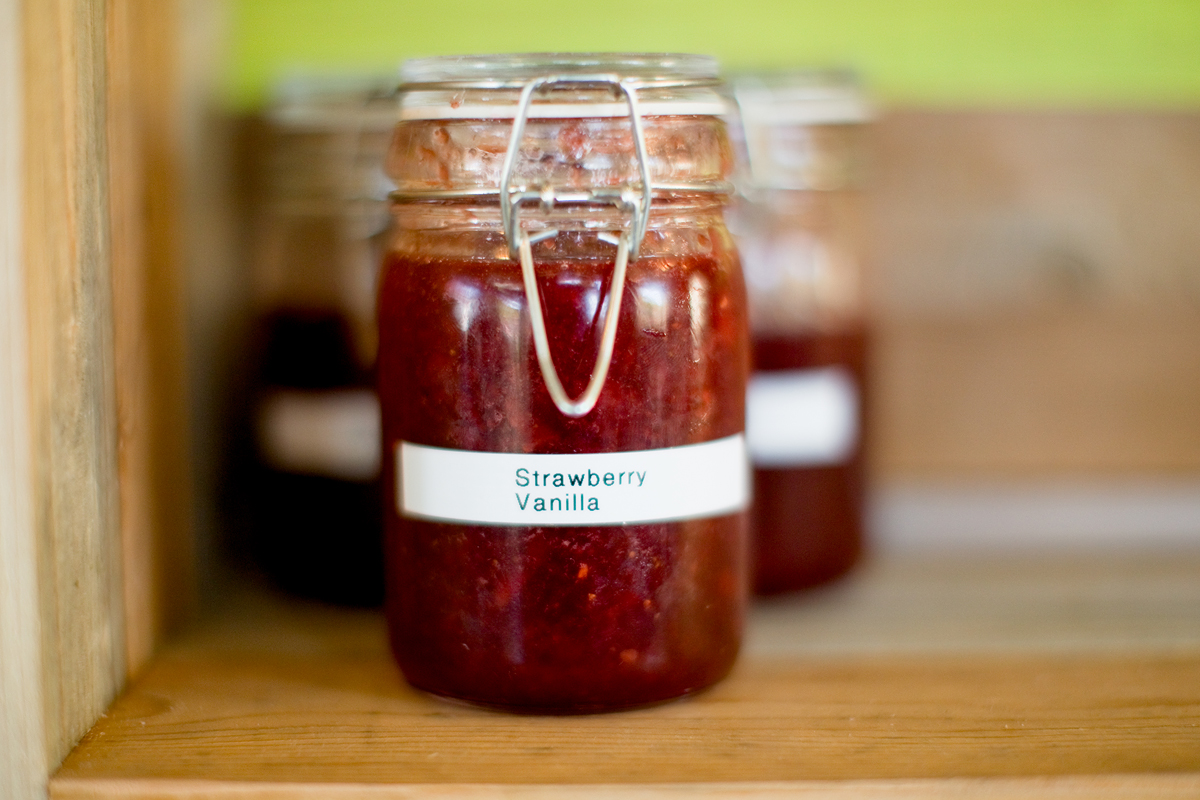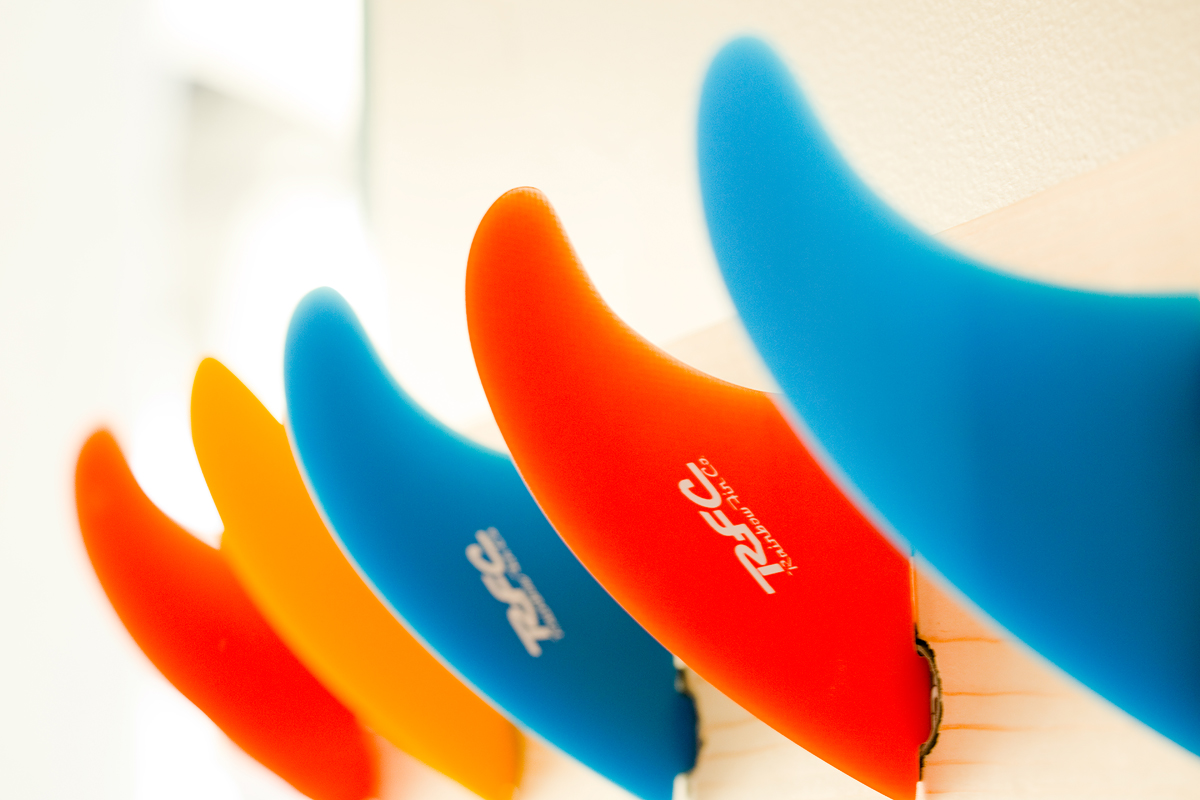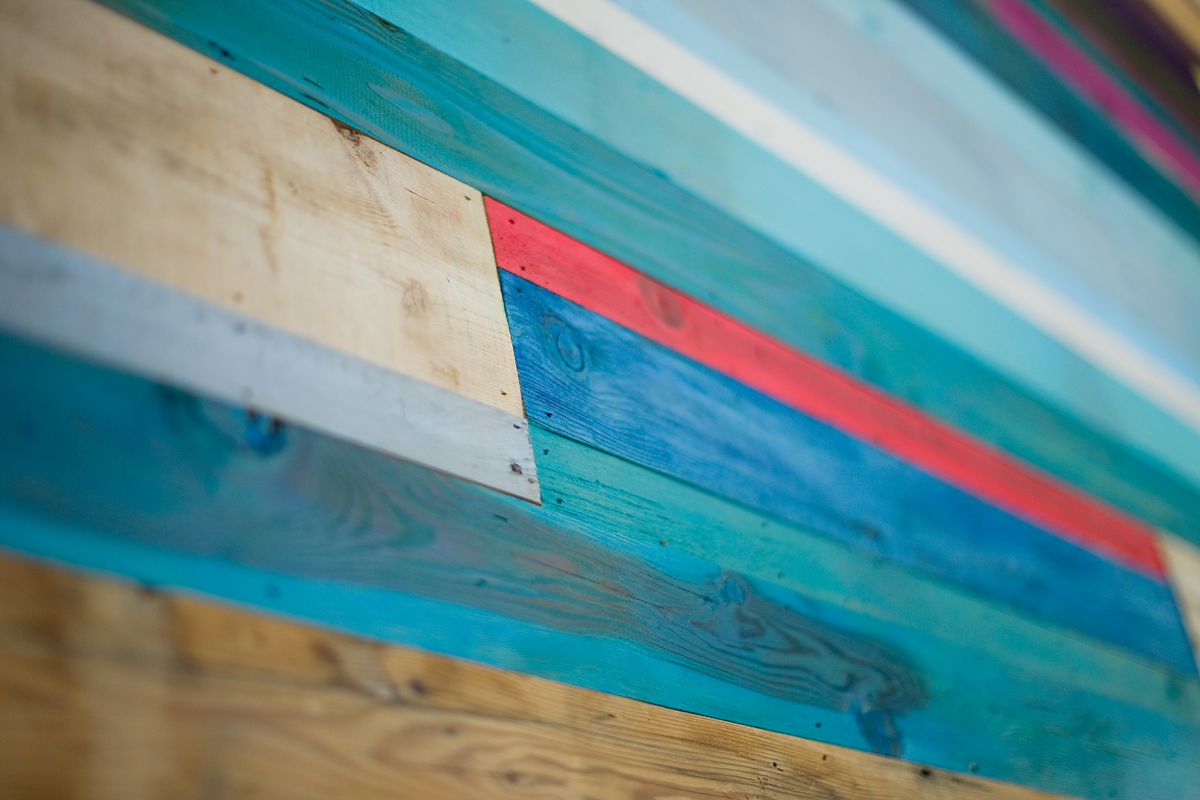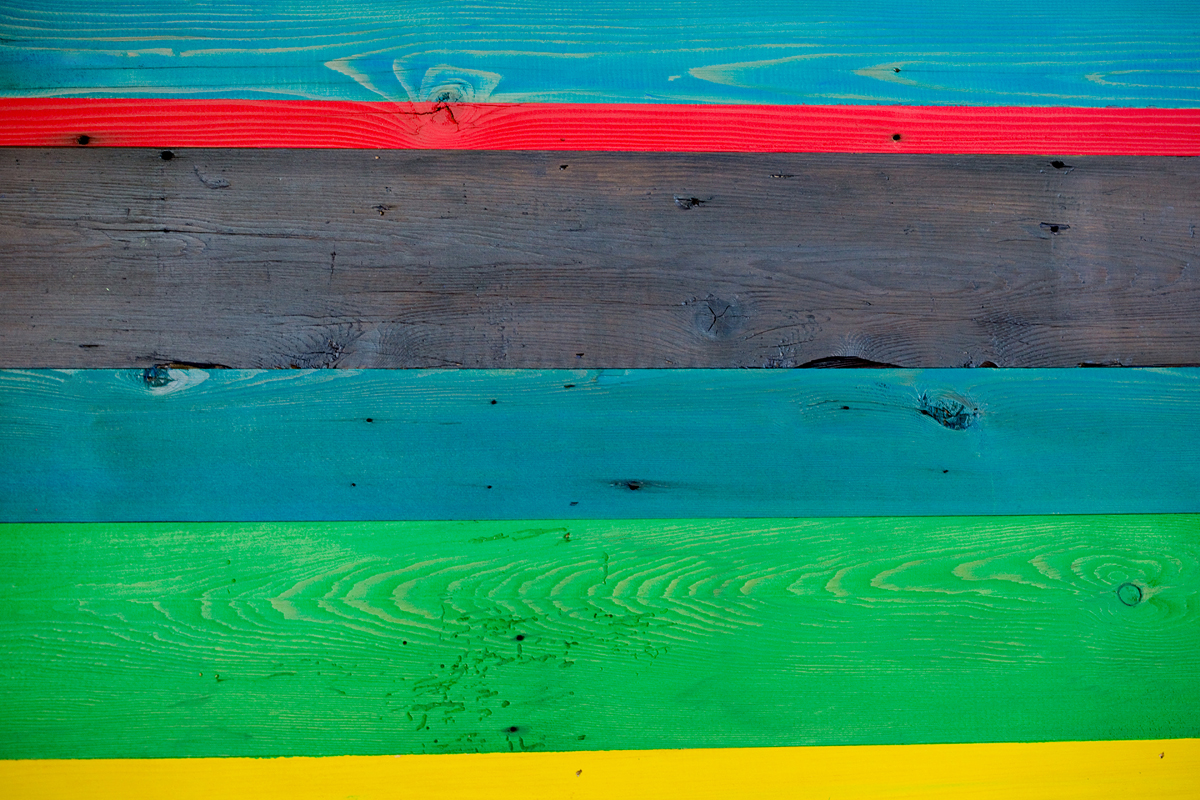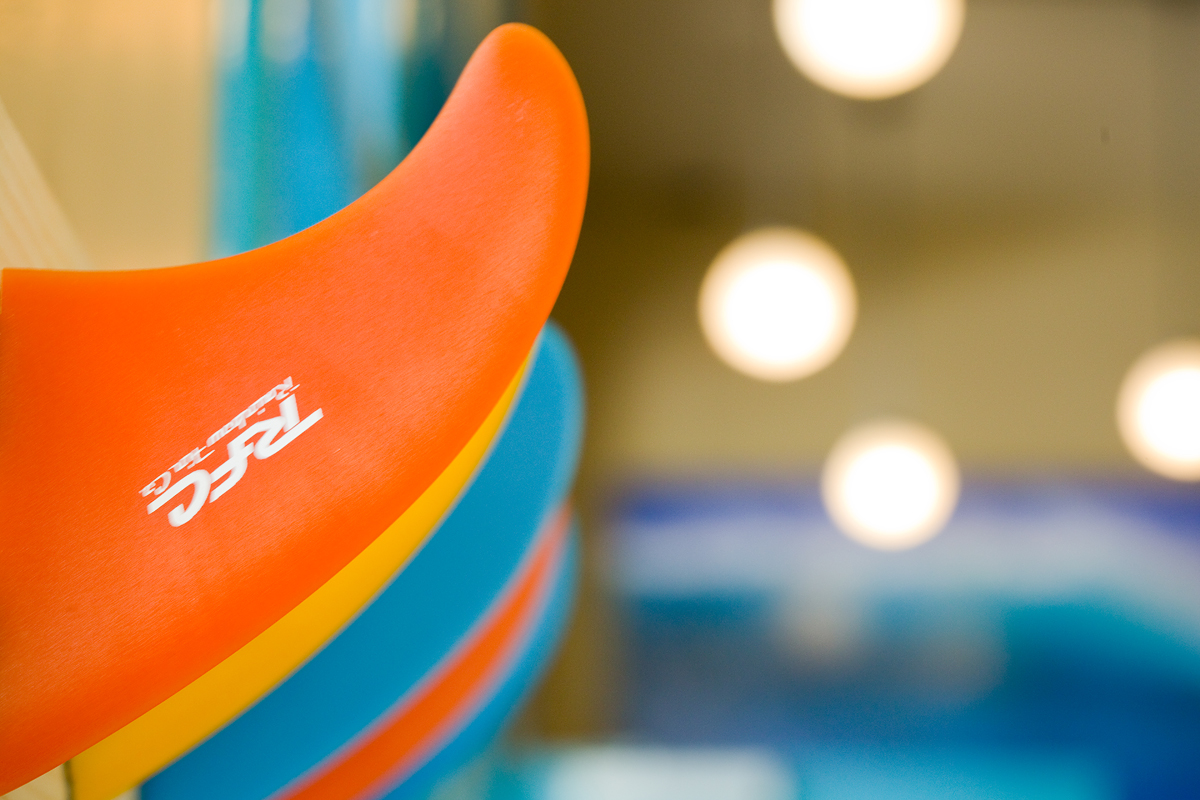 PRESS
Dawn Patrol rides hash house wave
In surfing, "dawn patrol" refers to those souls who get up super early ' sometimes before sunrise ' to hit the waves before heading off to school, work or whatever it is they do the rest of the day.
Dawn Patrol, the month-old "hash house" by Chris Henry of the Barrel House Tavern in his native Sausalito, trades on that early-to-rise theme, starting off with orange juice made fresh right as you order.
The Big Kahuna in the space formerly known as Beachbreak Café is the Build a Hash ($12.50). This unique option lets you create a mountain of starch, protein, veggies and cheese, eggs any style and sauce of choice.
You start with potatoes (russet or sweet, both with peppers and onions) or cheese grits with sweet corn. Next up is the protein: corned beef, bacon, ham, sage sausage, shredded chicken or salmon.
To this, you can add mushrooms, spinach, diced tomatoes, cheddar (or add them all). Then your egg.
Topping off your custom hash is a "smother" of hollandaise, herb aioli, country gravy or fire-roasted salsa.
Like a surfer inside a perfect tube, the Fork was stoked being all over its hash creations: grits, chicken, scrambled egg, cheese and hollandaise; and russets, sausage, poached egg, grilled mushrooms, spinach and cheddar and gravy.
The hollandaise was smooth as the morning sea, and perfectly rich and tangy.
The egg was cooked easy, exactly as ordered, and the grits came out as sweet and cheesy as they sound on the menu. Some swear by the chicken, but unfortunately it had the taste of being reheated on this day.
Spiced just right, the russet potatoes were a perfect foundation for the other hash, and the sage sausage, where you can actually taste the herb, complemented it nicely.
As requested, the egg was a medium poach, and the country gravy was so good you didn't miss a biscuit. Staff-favorite hashes, both with poached egg, are traditional corned beef as well as chicken and sweet corn with the aioli.
Candied jalapeno jam and maple bacon makes the Devilish French Toast ($7 and $12) devilishly decadent.
Equally mouthwatering is the Prisoner Egg Muffin ($8), a warm corn-scallion muffin baked around a soft-cooked egg. At least, that's how the menu says it's prepared. On this day, the egg was hard-cooked, and cold, an issue the kitchen is working on and perhaps could overcome by cooking the dish to order, stating on the menu it'll take, say, an extra 15 minutes or so. Like the perfect wave, food this good is worth the wait.
Baked offerings include huge scones and coffee cake, huckleberry being the recent seasonal fruit.
Long before the Fork was a gleam of 18/10 stainless steel in its parental utensils' eyes, breakfast was "the most important meal of the day." It wakes you, gets you going and keeps you from noodling (surf slang for getting tuckered out) before lunchtime. The Fork hasn't seen a breakfast house this good in some time, and was half a tine away from giving the food a perfect four-star rating. Perhaps Thursday's grand opening will see the couple of missteps resolved.
And don't be surprised if Hawaiian French toast, a Beachbreak favorite, shows up on the menu soon, or if the doors open earlier, maybe at 7 a.m.
When the waves are perfect, some surfers call them ricos. Dawn Patrol, with some minor adjustments, could soon be up there with the best of them.
High points: Build-your-own breakfast!
Low points: This place is so good, we hope customers can find it. (It's off the State Street walkway just beyond Casa Blanca.)